Westwater Financial, Inc.
Serving Native Americans in Mendocino, Sonoma, and Lake Counties in California.
We can show you the tools needed to shape your future.
Sign up for FREE Entrepreneurial Training October 27, 2021
---
Is COVID 19 causing more than flu symptoms for you?
After much consideration, Westwater Financial is taking measures in order to be as respectful and cautious with the situation at hand. We will be doing all we can to continue to remain OPEN and serve our clients while following guidelines from the CDC, the World Health Organization, along with local, state, federal, and tribal authorities.
In order to keep our clients and employees safe from any possible exposure to Covid 19, we are currently asking clients NOT to come into the office, but instead, call our office to see how we can assist you via phone, email, fax, etc..
Our goal is to safely and creatively support clients with services, including emergency loans, consumer & business loans, or debt consolidation. We are currently developing our Financial Empowerment classes to be offered using alternative solutions and will be working with clients on a case by case basis.
We are here for you and will do our best to creatively keep our services available during this time of great need! Please do not hesitate to call us with any questions.
Be well!
The STAFF at WESTWATER FINANCIAL
Alicia Burns – Executive Director
Vickie Norris – Executive Fiscal/Admin Administrator
Shellie Ramazzotti – Development Service Officer
Monica Gudino – Spanish Fluent Trainer,  Loan Originator
Ph. 707-419-3070  •  Fax 707-657-7218  •  Other contact information online at Westwaterfinancial.org
Otherwise we are open 9am – 5pm Monday through Thursday. We are closed Friday, Saturday and Sunday.
We moved to:
55A Saint James Drive
Santa Rosa, CA 95403
Westwater Financial, Inc. is a Native Community Development Financial Institution (CDFI) that was started in 2012 and is located in Sonoma County, California. As an independent nonprofit organization, Westwater's primary mission is to improve the financial situation of Native American tribal members who have been traditionally underserved by conventional banks in Sonoma, Mendocino and Lake Counties. This is accomplished by providing financial empowerment and access to credit via credit-builder and other consumer loans, as well as small and micro business loans.
Small business programs sponsored by: SBA, SBDC Napa|Sonoma, SCORE, ONABEN, and OWEESTA.
For more information, please explore the tabs and their attached documents or contact Westwater staff. Hours and holiday schedule HERE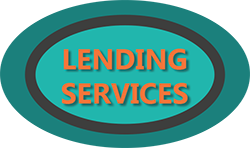 Westwater Financial offers credit-builder, consumer loans, micro-enterprise and small business loans to Native Americans in our target market area. One of Westwater Financial's primary goals is to provide access to capital by providing flexible lending services. Westwater began lending and providing economic development services in 2013. Access to credit helps our clients build a stronger financial foundation so they can eventually achieve financial success. Credit scores now drive so many things in the financial world. A strong credit history not only helps…READ MORE…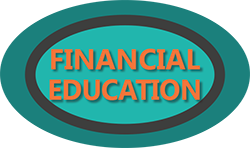 Westwater Financial offers several development services to help clients build the capacity to be able to access capital and become successful borrowers once they have received a loan. Personal Financial Management Classes, using Building Native Communities Financial Education curriculum designed by First Nations Oweesta and Fannie Mae. And, Business Plan Course – Westwater Financial offers a business plan development course for start-up and existing small businesses … READ MORE…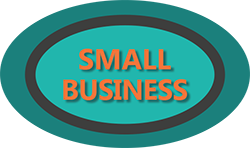 We are pleased to announce we are expanding our consulting services and lending to small business. Funded in part through a Cooperative Agreement with the U.S. Small Business Administration (SBA) and in association with SCORE | North Coast and SBDC Napa|Sonoma. Our  Business Plan Course – Westwater Financial offers a business plan development course for start-up and existing small businesses utilizing the Indianpreneurship curriculum. READ MORE…