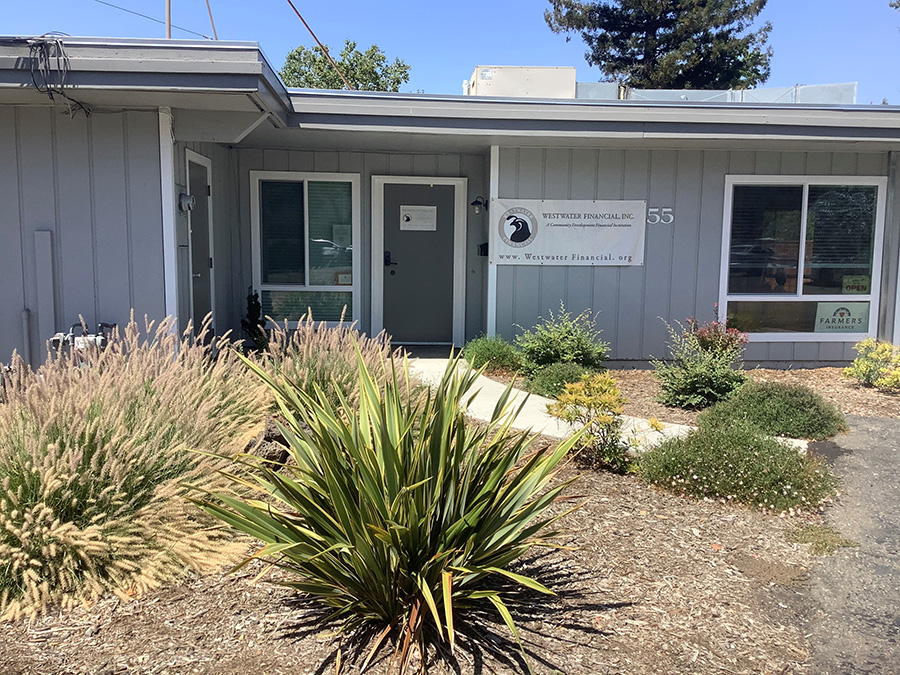 Please call for an appointment at
707-419-3070 before visiting us at:
55 Saint James Drive
Santa Rosa, CA 95403

Phone: 707-419-3070
Fax: 707-657-7318
Hours: Monday thru Thursday
9:00 am – 5:00 pm
Closed Fridays and the
following holidays:
New Years Eve, New Years Day, Martin Luther King, Presidents' Day, Memorial Day, Independence Day, Labor Day, Veterans' Day, Thanksgiving Day, Christmas Eve Day, & Christmas Day
By using this site your agree to our Privacy Policy
Westwater Financial, Inc. is a nonprofit [501(c)3], licensed Native Community Development Financial Institution (NCDFI), licensed lender by the State of California (File No: 605 4653). We store your information only for the purposes of contacting you, at your request. We also store your information if you become a client in a secure, locked, fire safe cabinet and, we do not share your information except when you become a client and it is required by law. Then, it is only shared with credit reporting agencies per your loan agreement.