About Westwater Financial, Inc.
---
Westwater Financial's mission is to provide access to capital, as well as financial education, coaching, and technical assistance for  Native Americans and Alaska Natives residing in Westwater's service area of Sonoma, Mendocino, and Lake Counties in California.  This mission is based on the firm belief that by addressing the financial and credit needs of a traditionally underserved segment of our Indian community it will provide opportunities to stimulate economic development, promote self-sufficiency and self-determination, and will result in an enhanced quality of life for our community.
Westwater was created as an independent Native CDFI (Community Development Financial Institution) in 2012 by our original sponsor, the Dry Creek Rancheria Band of Pomo Indians.  The Tribe spent three years in planning and development to create Westwater which was incorporated as a non-profit entity under the State of California in May 2012.  The organization has its own Board of Directors and Executive Director,  and received  501(c) 3 status under the IRS  also in the fall of 2012 as a separate, and independent organization.
We offer microenterprise loans, small business loans, and consumer and credit builder loans to our Target Market of American Indians/Alaska Natives (AIAN) living in Sonoma and Mendocino Counties in Northern California. To complement the loan products, Westwater also offers financial literacy training, business plan training, credit coaching, and one-on-one technical assistance to clients.
Economic Distress in the Target Market
---
Both Sonoma and Mendocino counties are rich in resources. They both sit on the California coast, approximately 75 miles north of San Francisco.  Both counties lie within California's Wine Country and boast a host of wineries. While the area is resource-rich, the benefits of these resources are not distributed evenly among the population. The disparities between Native people and the general population are striking. The AIAN population has experienced much deeper levels of economic distress than the population as a whole and it is with great disparity.
Lack of Access to Credit, Capital and Financial Services
In the last several years, accessing the necessary credit to strengthen and grow business has become extremely challenging for the state's entrepreneurs and small business owners.  Low-income populations in California are at a disadvantage in accessing traditional banking products and services from the start.  Lack of cash flow, insufficient collateral and weak credit histories have long prevented many of our clients from being able to access business and consumer loans through traditional lending institutions.  Recent changes in the banking industry and small business lending environment in the state and the three service counties has made it almost impossible for low-income and the AIAN population to obtain reasonably priced and appropriate capital for their businesses and consumer needs. The banking industry has tightened up considerably due to the nation-wide financial crises starting with the recession of 2008. As a result, there has been a significant decline in the level of small business lending in California. Bank underwriting requirements have stiffened considerably with higher standards for collateral, down-payment and a desire for blemish-free credit scores. This has essentially made commercial and consumer loans for our clients impossible to access.
Sonoma, Mendocino, and Lake Counties have not escaped this radical shift in the banking industry. In Sonoma County, many of our community banks have closed down or been taken over by larger, national banks that must adhere to national standards and are inflexible in their underwriting. Community Reinvestment Act data in the county shows the inability of our clients to access this capital. The overwhelming majority of our clients are low-income.
Demand
Small business ownership is a proven solution to achieving economic independence. As bank credit has tightened considerably over the last several years, entrepreneurs of all income levels have struggled to access financing for start-up and developing businesses. But no segment is more underserved in California than the AIAN population, which still experiences extremely high levels of economic distress.
A 2011 Dry Creek Band of Pomo survey indicated Tribal members are hungry for the opportunity to move towards economic independence by starting or growing their own business. And they need capital to do it.  Our clients are equally willing and eager to receive the necessary training to make accessing capital possible. In a 2011 survey, almost 200 respondents (57%) indicated they are interested in receiving financial literacy training, small business training and/or credit counseling. Over 40% of ALL respondents said they were interested in financial skills training and business plan training. Over one-third said they were interested in learning how to obtain a loan and over a quarter of all respondents indicated they wanted to receive credit counseling
In the same survey, respondents cited poor credit, lack of collateral and lack of equity in their business as the main reasons they were not able to obtain funding from a bank or credit union. While California boasts a large number of certified. CDFIs, very few are Native CDFIs, and none of these CDFIs specifically target Sonoma and Mendocino Counties. The only real alternatives for many of our clients are payday lenders and pawn shops, which offer predatory pricing and limited loan amounts. There are local SBDC and SCORE offices providing development services in our service area, though according to their own accounts, they are serving very few Native people. Westwater Financial partners with these organizations to help make these resources more accessible to the Target Market.
Financial Products – Addressing the Needs of the Target Market
Access to business credit can help individuals start or grow a business, which then creates jobs within our community. Creating jobs and employment opportunities are important because of the high unemployment rates and low household incomes indicative of many of our clients.  As indicated in our community survey, there is a need for small dollar business loans as well as the technical assistance that will be provided with our loan products.
Reasonably priced consumer loans can help clients in our Target Market, who have little in the way of savings, to address emergency cash needs such as replacing a broken appliance or fixing a car so they can get to work.  If these consumer loans are coupled with incentives to complete financial literacy training they can also help teach people how to budget and save so they are better prepared to meet financial emergencies. Over 50% of survey respondents were concerned about their credit history and interested in learning how to improve it.  Credit builder loans will help our some of our clients build a stronger financial foundation so they can eventually achieve financial success.  Credit scores now drive so many things in the financial world.  A strong credit history will not only help clients qualify and receive better pricing for purchases like cell phones, rent, mortgages, car loans, etc., it will also help them build the financial base so that they can consider starting a business.
For consumer loans, Westwater Financial requires per capita payments as collateral, something banks are not willing to do.  Our consumer loans are also priced much lower than a credit card or other sources of consumer loan financing our clients typically use such as payday lenders and pawnshops.  Reasonably priced consumer loans without predatory fees helps our low-income clients not only be able to repay their loans, but also build their credit, helping to open up access to other forms of reasonably priced credit in the future.
Description of Development Services
Westwater Financial offers several development services to help clients build the capacity to be able to access capital and become successful borrowers once they have received a loan. This is a critical component of our program. A description of development services is provided under the Financial Education tab.
Board of Directors
---
Westwater Financial has assembled a highly qualified, 8-member Board of Directors to guide the organization.
Directors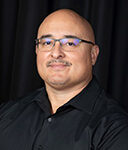 ​George Rojes, President:  George is the Security Director for the River Rock Casino. He has worked in the security division of the casino for more than 10 years. George has extensive ties within the Sonoma and Mendocino County communities. He also understands how to develop and manage a budget and effectively manage a staff. George is a Dry Creek Tribal member.
Stephen Silva, Vice President:  is a Senior Financial Analyst with Dry Creek Rancheria Ban of Pomo Indians and a Dry Creek Tribal Member. Previously he was a Senior Auditor with the County of Sacramento and a Staff Auditor/Auditor-in-Charge with The McClatchy Company of Sacramento.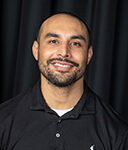 ​Blair Moreno, Treasurer: Blair is a Revenue Audit Manager for River Rock Casino. Blair ensure audits are performed in accordance with the National Indian Gaming Commission (NIGC) and Minimum Internal Controls Standards (MICS), while verifying revenue is properly recorded and daily audits of all profit centers. He develops various reports, procedures, and numerous other audit and compliance duties. He is a Dry Creek Tribal member.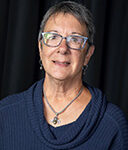 ​Cindi Brown, Secretary.  Brown retired from the financial services industry in 2019.  She began her banking career in 1971, working her way up to a Vice President at Bank of America.  She then joined a local Community Bank for 11 years, also as a Vice President for Business Banking.  Cindi joined Westwater Financial, Inc. in 2015 as their new Executive Director.  During her tenor she developed many relationships with the Dry Creek Rancheria Band of Pomo Indians members and administration, earning their trust and confidence in the financial world.  She applied for and wrote many grants to support the efforts of Westwater Financial.  In her retirement she sits on the Westwater Board of Directors, as secretary.  She is also involved in the Healdsburg Kiwanis Club supporting the needs of children in the community.  Cindi was appointed to the City of Healdsburg Senior Advisory Commission in 2020.  She's a member of the Sonoma County Beekeeper Association and stays busy beekeeping, selling honey and other beeswax products while helping out her two adult sons with their respective businesses.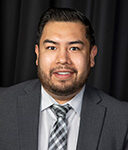 ​Jose Beltran, Director, has extensive work experience in collaborative settings and effective skills to communicate with customers and coworkers which has contributed to his ability to respond to any situation that may arise when working with people.  He started his career as Spa Representative where he discovered his appreciation for providing the best client service possible. His Marketing career experience includes being a Player Develop Host Representative and was subsequently promoted to Player Development Manager.  He has experience in addressing conflict and disgruntled customers; he always seeks for the best interest of the customer and what is acceptable to the policies set in place. The experience he acquired led him to develop training sessions for various departments and develop dashboards to create a more efficient and fluid working environment.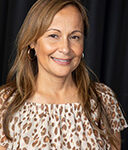 ​Dora Azevedo, Director:  In April of 2021, Dora Azevedo was promoted to the Human Resources Director at River Rock Casino. Dora has been part of the River Rock Team for 17 years, serving in various roles in Food and Beverage, Marketing, and most recently, as our Human Resources Manager. Dora's strong leadership skills, along with her work experience, make her the ideal leader to continue driving our organizational goals and mission.
Dora also holds a BS Degree in Management from the University of San Francisco, as well as a Master of Science Degree in Leadership and Management from Western Governors University. A dedicated member of the local community, as well as a Dry Creek Rancheria Tribal Member, Dora serves as a Board Member for the Friends of Lake Sonoma and as a Committee Member for the DCR Band of Pomo Indians Finance and Housing Committee. Dora is a Dry Creek Rancheria tribal member and serves as Chairwoman of the River Rock Casino Newsletter Committee and Chairwoman of the Latino employee resource group. She represents the Dry Creek Rancheria Band of Pomo Indians on the Friends of Lake Sonoma and the Housing, Finance, and Comprehensive Economic Development committees for the Dry Creek Rancheria Band of Pomo Indians. Dora enjoys collaborating with the Board of Directors of Westwater Financial.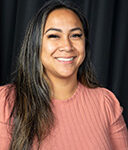 Stacie Racho, Director, is the Human Resources Manager at River Rock Casino. Stacie began her career in our Table Games Department where she spent nine years, from 2005-2014. She later accepted a position with Tribal TANF of Sonoma County and Marin where she was employed for five years. In 2019, she returned to River Rock Casino in her current role of Talent Acquisition Specialist.
Stacie is a Dry Creek Rancheria Band of Pomo Indians Member who enjoys spending her free time with family and friends and working out daily. She also serves as a Board Member for Westwater Financial. Becoming the first Tribal Member to earn a Bachelor's Degree in Business Administration through the Tribal 50/50 Program is an accomplishment Stacie takes great pride in. She also recently earned her Master's Degree in Human Resources Management.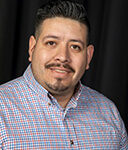 ​David Chavez, Director, is always looking for opportunities where he can use his knowledge and talents and expand his capabilities. He loves to grow personally and would like to be part of the growth of great company with dedication, honesty and hard work. Currently he is Housekeeping Manager at River Rock Casino, supervising the day to day operation and administration of the Housekeeping Department. He provides leadership, instruction, proper procedures and demonstrate appropriate work methods. He has developed department personnel by creating organized objectives, priorities, standards and goals. He completes performance reviews in conjunction with the Housekeeping Shift Supervisors. He adheres to and communicates departmental and company policies and procedures and makes sure they are enforced.
Emeritus Directors
Christina Snider, of Healdsburg, has been appointed Governor's Tribal Advisor and executive secretary to the Native American Heritage Commission. Governor Brown established the position of Governor's Tribal Advisor by executive order to bolster communication and collaboration between California state government and Native American Tribes. Snider is a member of the Dry Creek Rancheria Band of Pomo Indians and has served as an Indian Child Welfare Act representative for the Tribe since 2017. She was of counsel at Ceiba Legal LLP from 2016 to 2017, staff attorney at the National Congress of American Indians from 2015 to 2016, a legal fellow at the Wishtoyo Foundation in 2014 and a law clerk in the Office of Tribal Justice at the U.S. Department of Justice in 2012. Snider is a member of the Dry Creek Rancheria Band of Pomo Indians Housing Advisory Committee and the California Indian Law Association. She earned a Juris Doctor degree from the University of California, Los Angeles School of Law.
Toni Giron. The reality of homeownership in Indian Country can be very complex.  As a member of DCR, it is important to her that all members of our Tribe have access to safe and affordable housing. She purchased her home with the assistance of the First Time Home Buyers Program with Northern Circle Indian Housing Authority.  This was a long process however, she learned so much about the unique issues and circumstances that Native Americans face when trying to get a home.  She is familiar with the Indian Home Loan Guarantee Program, Native American Housing Assistance, Indian Housing Block Grant and HUD. She also serve as a member of the Education Committee for DCR. She is employed in the Housing Department at Dry Creek Rancheria Band of Pomo Indians.
Lydia Wright. A Dry Creek Rancheria Band of Pomo Indians member, Wright is also past Board Treasurer for the Dry Creek Construction Corporation, Treasurer of Dry Creek Development Corporation, Advisory Committee Chairperson for the Dry Creek Rancheria Resort project, and Finance Committee Chairperson, Dry Creek Rancheria Board of Directors.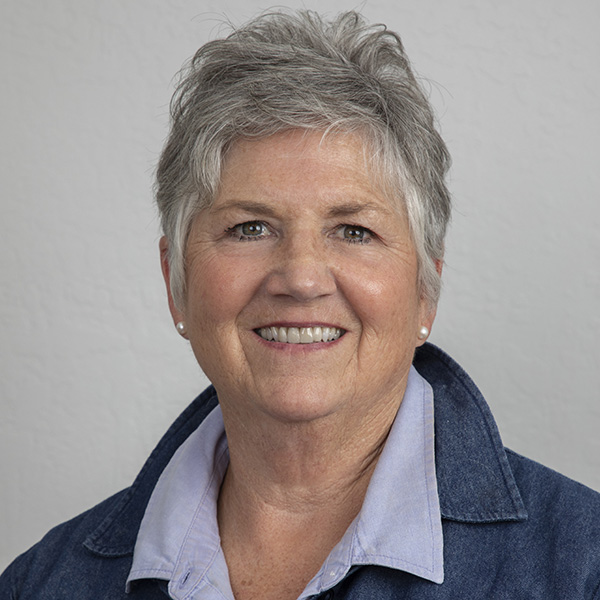 Alicia Burns, Executive Director: Alicia comes to Westwater Financial with an extensive and diverse career in the Real Estate Industry.
With over 20 years in Real Estate Industry Alicia's experience is diverse between Real Estate Sales, Escrow and Title Insurance and Real Estate Mortgage. This expertise is an asset to Westwater Financial in that over the many years Alicia has coached first time home buyers as well as experienced investors in finance management, identifying a true Real Estate investment and aided her clients in achieving goals and fulfilling dreams.
As well as the Real Estate Industry Alicia's experience includes many years in the Grocery business aided Alicia in developing excellent customer services skills and appreciation for the 'client'.
Alicia oversees all aspects of the CDFI operation, including lending, underwriting, technical assistance, and financial and portfolio management. She will continue to build relationships with community partners, develop strong internal systems, and work directly with clients in preparing loan applications.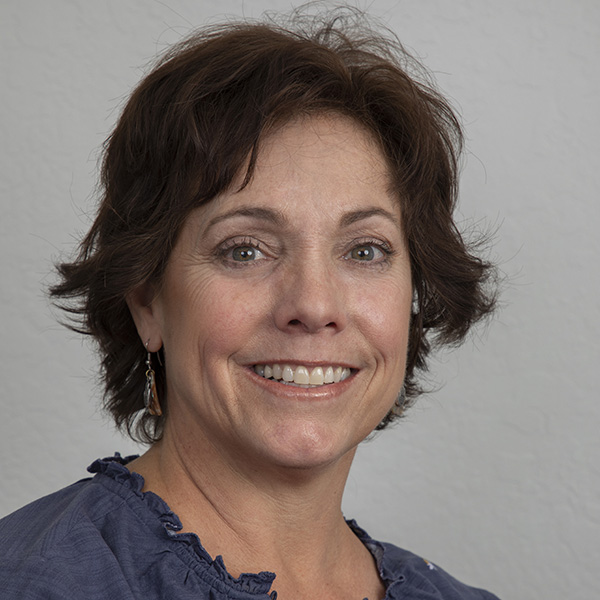 Shellie Ramazzotti, Development Services Officer: Shellie considers service the most important word in her title. She appreciates that WWF is an important resource for clients. There is a lot to consider when it comes to financial matters so the courses she designs are practical and informative. She thoughtfully develops each session in order to offer as many options possible helping clients move toward financial stability.
For 18 years she worked in key roles in the banking industry allowing her to bring experience and knowledge to WWF while supporting the needs of clients. Shellie received numerous awards for her dedication and hard work. In 1998 she became certified in the practice of Massage Therapy to help others nourish body, mind, and spirit. Personal achievements include climbing Half Dome, kayaking waters all over the world, and participating in several sprint races, triathlons and half marathon.
She has found fulfillment as a wife, mother of 3, grandmother, and in service as a volunteer for Home Hospice. For more than 8 years she counseled Health Week at St. Dorothy's Rest offering summer camp experiences to children with cancer, organ transplants, or living with a terminal illness. Shellie often spends time on the land where she grew up in Gualala. Quiet time in the redwoods, watching an eagle soar over the Gualala River, or hiking ocean trails bring peace and balance to her busy life.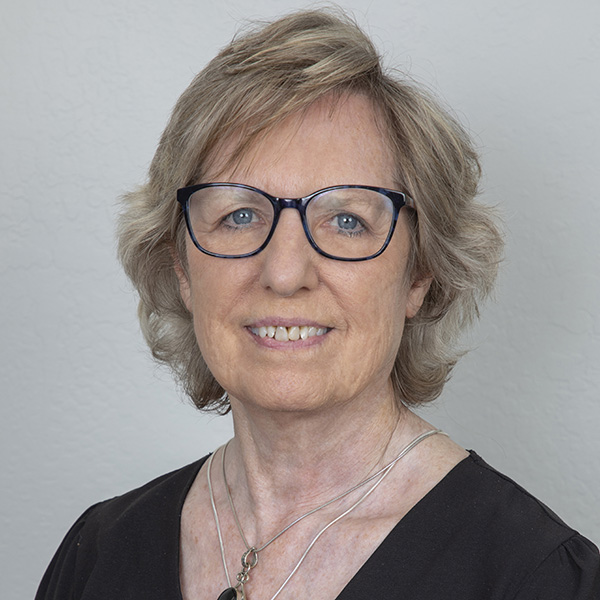 Vickie Norris, Executive Administrative & Fiscal Associate: Since 1993 Vickie Norris has focused on creating business and corporate marketing plans, materials and websites for consumer products companies, retailers, and entrepreneurs. In the last several years Norris started five profitable businesses and sold two of them. Other work experience includes bookkeeping and management positions in accounts receivable and credit. Previously, she owned and operated a construction business. An artist since childhood, she loves making things look beautiful.
Born on a farm, Vickie has a strong work ethic and a wide and varied skill set. She is an entrepreneur and has owned a number of successful businesses. She has worked as an Administrative Assistant to the owner of a very successful bookstore in San Francisco, an accountant and network administrator for a high-end furniture and textile manufacturer with 22 showrooms, owner of a delivery service, a welcome service, a graphic design service, a magazine, a newspaper, and a web development service. She brings all these skills to Westwater to manage accounting, upgrade presentations and website presence and anything else that may be required.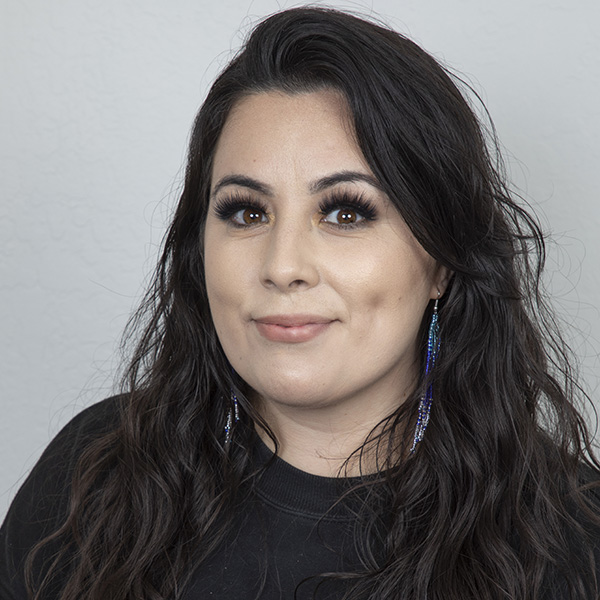 Monica Gudino, Bilingual Training Technical Assistant Officer and Loan Originator:  Monica is a passionate, outgoing individual that cares about her community, family, and nature. She is bilingual, fluent in English and Spanish both verbal and written. She has experience working with diverse cultures and is thoughtful to include all participants who attend her trainings.
Before starting her new career with Westwater Financial, Monica has had numerous years of experience in translating, training, customer service, administrative duties and child care. She has a strong interest in helping others. Monica enjoys volunteering, some of the places she is an avid volunteer include: Redwood Food Bank, after school programs, Non-profits, and disaster relief organizations.
She is a certified CPR / First Aid / Bloodborne Pathogen / Automated External Defibrillator Instructor.  She has experience with both one-on-one and large groups of students. Monica is also certified as a VITA Tax Preparer and she volunteers yearly to assist low income families to obtain free tax preparation.
As Bilingual Training Technical Assistant Officer at Westwater Financial, Monica is developing the Spanish curriculum based on various age groups and instruct personal finance coaching and technical assistance. She assists in designing an action plan to help individuals work towards their personal goals. She helps clients develop healthy money habits and budgeting skills to create a financial plan that reflects their personal goals and needs.